YouTuber iLearnTech start to End Journey Life
Friends, I am very happy today, our YouTube channel has received YouTube Silver Play Button from Youtube, today, March 21, 2020 and today we will know how many subscribers to iLearnTech (Ashwani Singh) YouTube Channel have increased and when and on what day 100, 500, 1000, 5000, 10000, 50000, 100000 Subscriber We will know today when the date has increased and what was the date. YouTuber iLearnTech start to End Journey Life.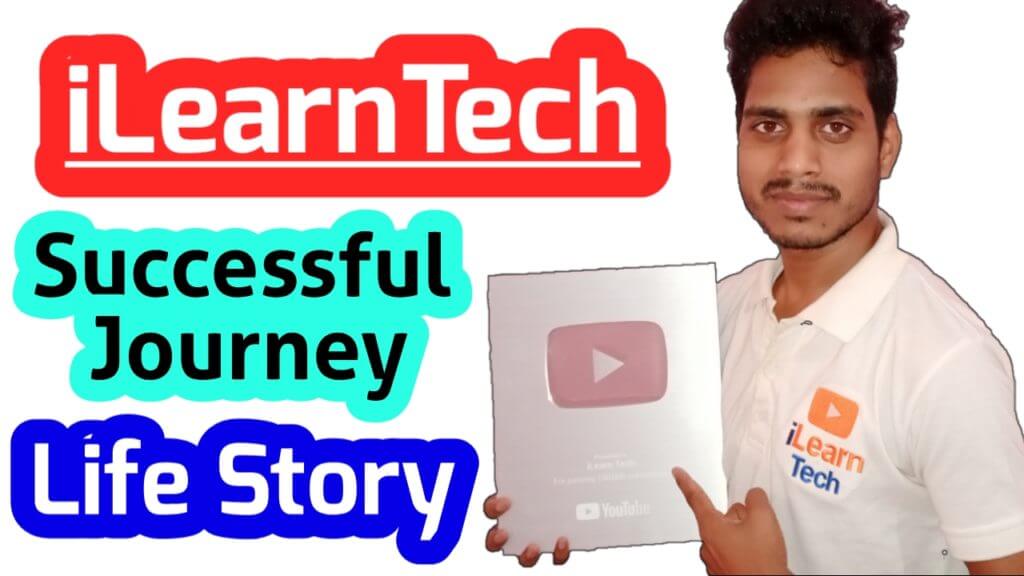 iLearnTech Motivation & Demotivation Time
This channel has worked very hard to reach here and today more than 500+ videos are available in our channel, but the funny thing is that from the beginning till today, I do not feel like working 3-4 times. Used to work from back then, but then I used to convince myself that I will go today and only then I will be able to stand tomorrow and this is what happened today and Bhot feels good after seeing myself in this place.
And the things that I thought would not be possible, have been done today. It is said that those who work hard do not lose. The same thing happened to me, I was defeated, but in front of defeat is victory.
iLearnTech Life journey
First of all, let us tell you that our YouTube channel was named LatestSmartPhones but on Sep 21st, 2019, our YouTube channel was named iLearnTech. This is still the name of our YouTube channel and our YouTube channel has also received the award, so read this information in full on this day so that you can understand better what happened.
Youtube Name and Logo Change
Giveaway Not Applicable Now
Now we know how to increase the subscribers in our YouTube channel and when, that is, on which date?
1} 100 Subscriber Got it iLearnTech Sep 3, 2018, 6:41 PM

2} 500 Youtube SubScribers Got it iLearnTech Oct 22, 2018, 4:36 PM
⭐️Hit 500 Subscribers⭐️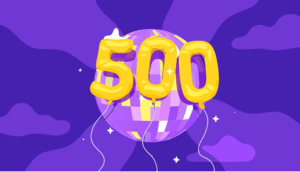 3} 1000 Subscribers got it iLearnTech Dec 22, 2018, 7:46 PM #1KCreator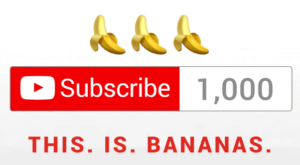 4} 5000 Subscribers got it iLearnTech Wed, Jul 10, 2019, 5:34 AM 5KCreator
5} 10000 Subscribers Gain iLearnTech Jul 8, 2019, 6:42 PM
hit 10,000 subscribers! ? ? ?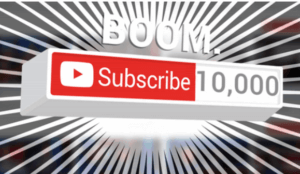 6} Congratulations friends, Now We Are Completed 50K Subscribers Family Completed iLearnTech Aug 26th, 2019
50K Subscribers Hit iLearnTech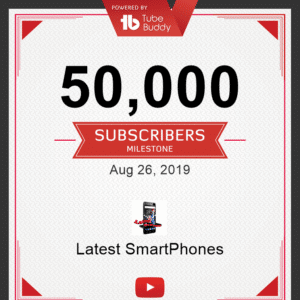 7} Finally, the day has come when our YouTube channel iLearnTech has completed 100k subscribers Hits Dec 10, 2019
And finally, the iLearnTech YouTube channel got YouTube Silver Play Button from YouTube 21st March 2020
iLearn Tech, get ready for your Silver Award!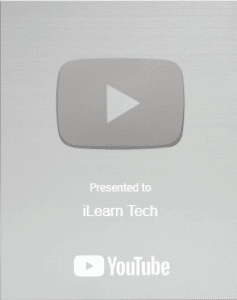 Special Gift: YouTube Silver Play Button Received to iLearnTech

Read Also:-
YouTuber iLearnTech start to End Journey Life. I hope that you will be excited by people knowing this information. And you people must have liked this information too and you must tell us by commenting on how you liked this information and you can also ask your questions, comment below and comment and share this information with your friends.